The Buccaneer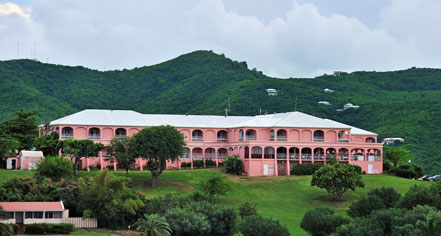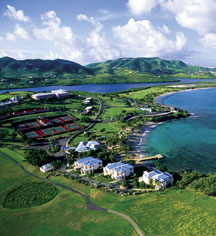 Dining
Guests at The Buccaneer can choose from three of St. Croix's top rated restaurants to satiate hunger and please the palate. Breakfast is complimentary, lunch is light and breezy, while dinner is an elegant affair.
The chefs prepare classic specialties with a Caribbean island twist. The Buccaneer's restaurants do not skimp on the endlessly breathtaking sights of the Carribean Sea and the twinkling lights of Christiansted after the blazing sun has set.
Gluten-free menu options are available on lunch and dinner menus and The Buccaneer is always pleased to accomodate those with allergies and dietary preferences. Ingredients are organic and locally sourced as much as possible. Children's menus are available at all restaurants and box-lunches can be arranged with the concierge for excursions and in-flight meals.
Explore the Dining Experiences at The Buccaneer
The Grotto Grill
Hot dogs and hamburgers and veggie burgers, oh my! All available beach side at Grotto Beach and the pool.
In-Room Dining
Available during restaurant hours.