The Cavalier Virginia Beach, Autograph Collection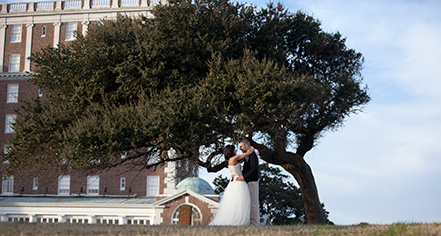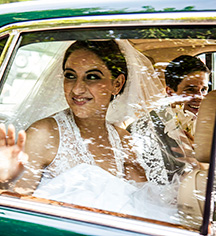 Weddings
A century of opulence and grandeur, along with an exciting contemporary restoration, make The Cavalier Virginia Beach, Autograph Collection the premier venue for your wedding celebration. Located on the hill overlooking the ocean, our exclusive resort ambiance creates a romantic setting for your love story.
The Grand Ballroom
The Grand Ballroom boasts original architecture and expansive windows paired with glittering modern touches to offer a classic elegance while accommodating your décor vision. Attached to the Grand Ballroom is an expansive Foyer as well as a thoughtful outdoor terrace, providing a circular flow throughout all three spaces.
Salons
For more intimate events, the property has two smaller salons (each average 650 square feet) which can be combined to create a larger event space. Ideal for Childcare Rooms, Vendor Space, or Guest Lounge, these room have been designed with The Cavalier's heritage in mind, incorporating thoughtful luxury with contemporary amenities.
East Loggia and Lawn
Meticulously landscaped, the East Lawn is bound only by your imagination. Whether you choose to host your Ceremony, Cocktail Hour, Dinner Stations, or Silent Disco, why not do it as the sun goes down and the stars come out? The East Loggia joins the Lawn via floor to ceiling paneled doors creating an indoor/outdoor in experience. The Loggia décor pays homage to our rich heritage while embracing your custom design touches.
Magnolia Garden
Enjoy one of life's most important moments, your wedding Ceremony, in our Magnolia Garden. The tiered brick staircase leads to your officiant while your guests are surrounded by the faint aroma of magnolias in this intimate, one-of-a-kind location.
Make the first day of the rest of your lives together unforgettable at the one and only Cavalier, delivering elegant wedding space on the Virginia Beach oceanfront. Learn more about our Virginia Beach wedding venues, and browse our wedding brochure.