The Dewberry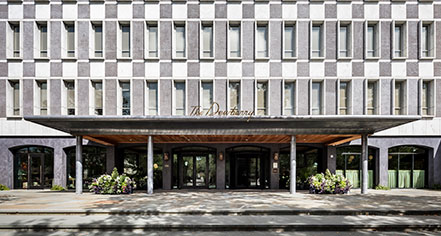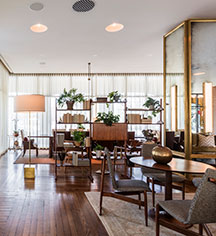 History
President Lyndon B. Johnson commissioned the seven-story, mid-century modern L. Mendel Rivers Federal Building. It opened in 1965 and was named for Charlestonian L. Mendel Rivers. Lucius Mendel Rivers was a Democratic U.S. Representative from South Carolina, representing the Charleston-based 1st congressional district for nearly 30 years. He was chairman of the House Armed Services Committee.
It was the first major federal office building constructed in South Carolina after World War II and is a product of the "Great Society," which was a progressive federal-domestic plan for the 1960s. The L. Mendel Rivers Federal Building was proudly occupied for 35 years. It was vacated and abandoned in 1999 after Hurricane Floyd damaged the building and caused an exposure of asbestos.
Nine years later, John Dewberry, an Atlanta-based real estate developer and part-time Charleston resident, bought the building at an auction in 2008. Although Mr. Dewberry completely renovated the building's interior, the marble-and-brick facade has remained largely as is, thereby preserving the architectural integrity of the mid-century modern building.
On Wednesday, July 13, 2016, The Dewberry opened its doors to the public as Charleston's newest luxury hotel. The LEED-certified Dewberry offers 155 luxurious guestrooms and features a Southern brasserie, a timeless living room bar, multiple event spaces, a fitness center, and spa. Located near Marion Square, in the epicenter of the historic district, the hotel is in walking distance to the iconic landmarks, Upper King Street, and renowned restaurants and bars of Charleston.

The Dewberry, a member of Historic Hotels of America since 2016, dates back to 1964.