The Dewberry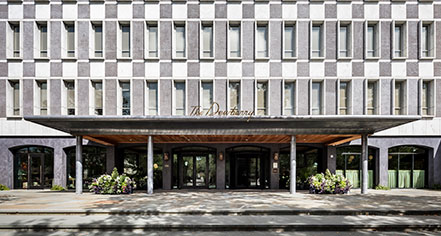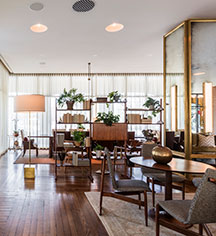 Local Attractions
Visit some of Charleston's most celebrated cultural attractions:
Marion Square
Marion Square is greenspace in downtown Charleston, South Carolina, spanning six and one half acres. The square was established as a parade ground for the state arsenal under construction on the north side of the square.

Aiken-Rhett House
The Aiken-Rhett House Museum, 48 Elizabeth Street, c. 1820, is unique in many ways. For example, it remained in the hands of family descendents for 142 years until it was sold to The Charleston Museum and opened as a museum house in 1975. Historic Charleston Foundation purchased the house in 1995 and adopted a conservation approach to the interpretation of this important house and its outbuildings.

Dock Street Theatre
The historic Dock Street Theatre (soon to enter its fourth century as the heart of Charleston's artistic life) is home to many of the City's finest cultural institutions including Spoleto Festival USA. Charleston Stage, which became the resident professional theatre at the Dock Street Theatre in 1978, produces over 100 performances each season and plays to more than 49,000 patrons annually. In addition, more than 15,000 South Carolina students enjoy special school day performances offered by Charleston Stage each year at the Historic Dock Street Theatre.

Fort Sumter
Where the American Civil War began. Decades of growing strife between North and South erupted in civil war on April 12, 1861, when Confederate artillery opened fire on this Federal fort in Charleston Harbor. Fort Sumter surrendered 34 hours later. Union forces would try for nearly four years to take it back.

Charleston Music Hall
Centrally located in the Upper King Street area of Historic Downtown Charleston, the Charleston Music Hall is an outstanding venue for shows of all varieties. The Hall is conveniently located next door to two award-winning hotels and three nationally acclaimed restaurants. Combine this with popular shopping destinations, museums, and three public parking garages located within two blocks of the venue and you get the perfect Charleston setting for any event.

South Carolina Aquarium
The South Carolina Aquarium opened on May 19, 2000, on the historic Charleston Harbor. It is home to more than ten thousand plants and animals including North American river otters, loggerhead sea turtles, alligators, great blue herons, owls, lined seahorses, jellyfish, pufferfish, green moray eels, horseshoe crabs, sea stars, pythons, and sharks.

Middleton Place Plantation
Middleton Place is a National Historic Landmark and home to America's Oldest Landscaped Gardens. The Garden Club of America has called the 65 acres "the most important and most interesting garden in America." Centuries-old camellias bloom in the winter months and azaleas blaze on the hillside above the Rice Mill Pond in the spring. In summer, kalmia, magnolias, crepe myrtles and roses accent a landscape magnificent throughout the year. The Gardens have been planned so that there is something blooming at Middleton Place year-round.