The Fairfax at Embassy Row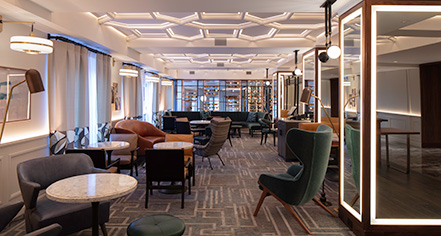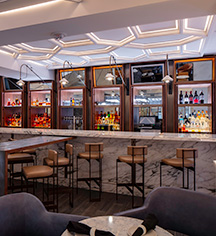 Dining
The Fairfax at Embassy Row is among Washington D.C.'s dining destinations. This historic hotel is the place where diplomats, politicians, lobbyists, and a swath of powerful people from every corner of the globe have rubbed elbows since the 1920s.
Capitol Room
Ideal for special events, this restaurant serves breakfast daily and has secured its place in Washington D.C. history.
The Fairfax Grille and Lounge
The Fairfax Lounge has been revitalized, this time with a nautical theme which whisks guests back in time through a host of historic elements and an array of locally inspired drinks and dishes.
In-Room Dining
In-room dining is offered from 6:00 a.m. -10:30 p.m. daily. Guests can enjoy seasonal farm to table specialties from The Fairfax Grill and Lounge until 11:00 p.m.