The Kendall Hotel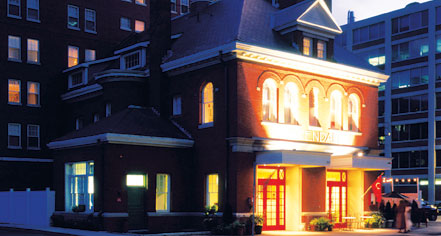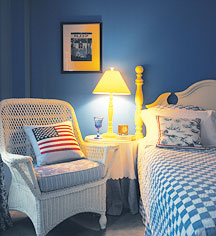 History
Originally, Kendall Square was a salt marsh between Boston and Cambridge, Massachusetts which evenutally was developed into an important transportation hub between the two towns. The 19th century saw the area become a major industrial district. The Grand Junction branch of the Boston & Albany Railroad and the opening of the first subway line in 1912 made Kendall Square an ideal area for manufacturing.
Kendall Square is formed by the junction of Main Street and Broadway, once a residential neighborhood adjacent to the city's wharves and canals. The area was originally known as Dock Square, but was renamed in 1890 in honor of Deacon Edward Kendall, founder of the Kendall & Roberts Boiler Factory. By then, it was a diverse conglomeration of foundries, factories and industrial plants. In 1895, the red brick building at 350 Main Street began faithfully serving the citizens of Cambridge as the Fire Department's Engine 7 Station.
While the station remained in operation for the next century, the neighborhood around it saw dramatic changes. In 1912, the subway system was completed, connecting Harvard Square to Boston. A few years later, the Massachusetts Institute of Technology moved to its present location. Following World War II, many of the area's manufacturing firms relocated and left a trail of abandoned buildings behind them. Many were demolished in the 1960s to make way for Technology Square and the city of Cambridge undertook revitalization efforts in the 1970s.

The Kendall Hotel, a member of Historic Hotels of America since 2004, dates back to 1894.
*****
Guest Historian Series
Read more about the history of The Kendall Hotel, as told by Historic Hotels of America 2014 and 2015 Historian of the Year Stanley Turkel. Excerpt is taken from his latest book Built to Last: 100+ Year-Old Hotels East of the Mississippi (AuthorHouse 2013).