The King and Prince Beach and Golf Resort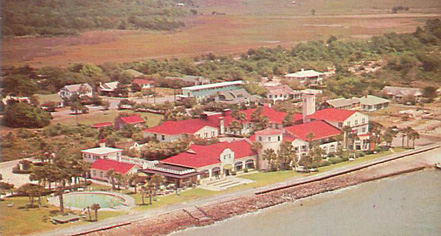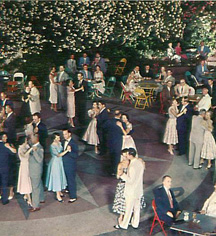 History
In 1935, the King and Prince Club opened and was immediately a hit as a popular dance club. Six years later, the main hotel building first welcomed overnight guests. Its Mediterranean architecture was highlighted by a red-tiled roof, archways, terrazzo dance floor and a lush palm garden. However, when German U-boats were sighted off the Georgia coast that summer, the hotel was shut down until the end of World War II. During that time, from 1941 until 1947, the Navy used it as a radar station. After reopening in 1947, the King and Prince quickly re-established its outstanding resort reputation. A 1983 expansion and restoration revealed several original architectural features that had been modified or hidden during previous remodeling efforts.
From 2011 to 2014, a comprehensive "Castle Makeover" project culminated in newly renovated lobby, pools, and event spaces. Also new after the Makeover is ECHO – an indoor/outdoor oceanfront dining experience, offering southern coastal cuisine.

The King and Prince Beach and Golf Resort, a member of Historic Hotels of America since 1996, dates back to 1935.