The Lodge at Wakulla Springs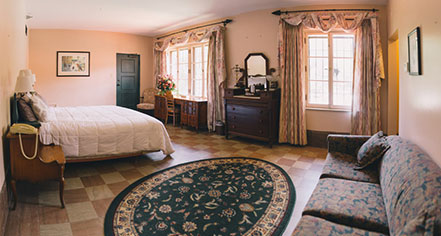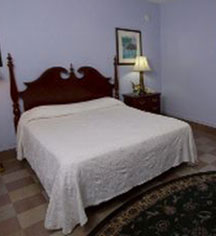 Accommodations
A stay at the Lodge at Wakulla Springs is a step back to slower times. The Lodge is one of America's castles, built in the 1930s and located in the middle of a wooded paradise. The guestrooms are much like they were when the Lodge was built, with vintage baths and giant closets suitable for staying a night or a season. Its 27 guestrooms are each unique in size and configuration, the grandest of which overlook the Springs. In keeping with the Lodge's atmosphere, there are no televisions in the rooms. Inquire with the hotel prior to arrival in regards to availability of rooms that meets ADA requirements.
All guestrooms are on the second floor of the Lodge, accessible either by the grand marble staircase or the oldest working Art Deco elevator in the South. There are several special guestrooms. The Edward Ball Room was the private room of Edward Ball, the builder of the Lodge. It includes his special closet, where he hid his supply of Old Forester Bourbon when Wakulla was still a dry county. The Jessie Ball Dupont Room was his sister's private room, overlooking the Springs.
Enjoy evenings in the Grand Lobby. The Lodge often has live music, and the lobby staff is on hand to mix a cocktail, if desired. The Lodge's fireplace is wonderful to sit around when the weather is cool. Guests can gaze upon the Springs from the terrace and hopefully see some manatees, or one of the Park's other wild guests.