The Nittany Lion Inn of the Pennsylvania State University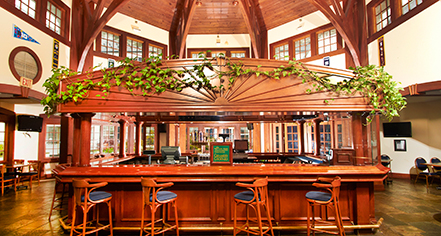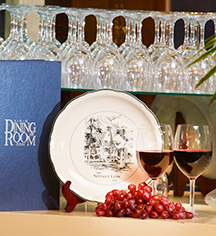 Dining
The Dining Room
A Penn State tradition at the Nittany Lion Inn since 1931. It's the go-to for a guaranteed elegant meal, and is open for breakfast, lunch, and dinner.
Whiskers
Whiskers is a casual, pub-style dining establishment open for lunch, dinner, and late-night dining. Dine indoors or al fresco on the patio.
PA on the Patio
Every Friday evening throughout the summer, the Nittany Lion Inn will offer some good old fashioned grilling on the patio, weather permitting. Enjoy all-you-can eat tapas with a cold, crisp glass of local craft brew and discover something new each week.
A Taste of the World: A Wine Dinner Series
Bi-monthly wine pairing dinners at The Dining Room at the Nittany Lion Inn. The dinner coordinates to the wine region. Travel the world from the comfort of the Nittany Lion Inn dining room.