The Silversmith Hotel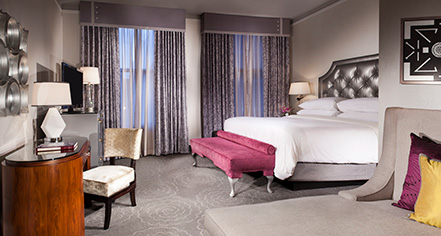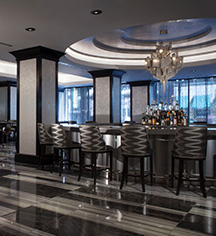 History
The refined Silversmith Hotel, a rare gem located in the heart of downtown Chicago, is encased in classical architecture sparkling with new choice luxury through contemporary, spacious guestrooms, and alluring lounge service. A Chicago mainstay since 1897, Silversmith Hotel combines pristine preservation with modern amenities.
Architect Peter J. Weber of D.H. Bumham and Company, designed the Silversmith Building to reflect the transition from the Romanesque Revival period to the Arts and Craft movement in the 19th century. Consistent with the Commercial Style that developed after the Great Chicago fire in 1871 to accommodate the demands of new technologies, the building features more than five stories, large rectangular windows, and a flat roof.
Erected in what is still known today as the Jewelers Row District, running along Wabash Avenue in the Loop, the structure was originally constructed to house jewelers and silver craftsman. Tenants were drawn to the central light court permitting ventilation and natural light, ideal for hammering silver and crafting elaborate jewelry designs. Silver working has been recognized as one of the trades that launched the shift to industrialization in America. In 1997, the Silversmith building was listed in the National Register of Historic Places.

The Silversmith Hotel, a member of Historic Hotels of America since 2016, dates back to 1897.