The Sire Hotel Lexington, Tapestry Collection by Hilton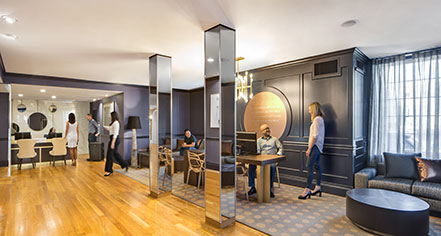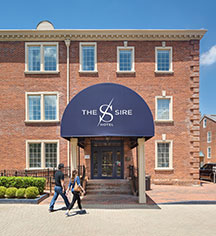 Ghost Stories
The Sire Hotel Lexington, Tapestry Collection by Hilton is said to host a variety of ghostly activity.
One of the many spirits is said to be the first patient at the Lexington Clinic. According to a local news segment, Mystery Monday, journals have been found stating a man named John came into the clinic with his hands covering his face. He was treated for what appeared to be a gunshot wound. As the apparition has been seen with hands similarly covering his face, many believe it to be John.
During its time as a clinic, the basement functioned as a morgue. In more modern times, a man working in the basement heard the voice of a little girl. Thinking guests had allowed their child to play in this off limit area, the worker complained to the front desk. Much to his surprise, the front desk agent informed him that no children were currently guests of the hotel.
The most well-known spirit is a young girl in Victorian dress who has been nicknamed "Lizzie" by hotel staff. Not much is known about who Lizzie may have been during her life. She likes to open and close doors, tug at guests sleeves, and play games, such as bouncing a ball down the hallway of the second floor.