Timberline Lodge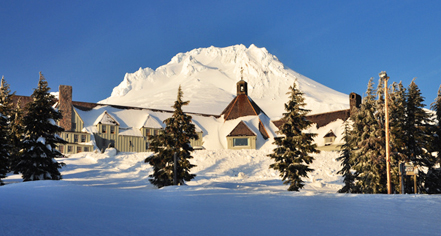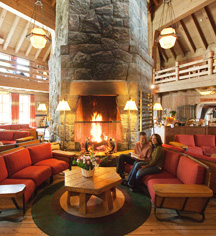 History Mystery
Which historic hotel's exterior shots were notably used in the movie The Shining?
If you guessed Timberline Lodge (1937) in Mount Hood, Oregon, you guessed correctly!

The exterior of the building is recognizable by many for its feature in Stephen King's thrilling book, turned movie, The Shining. Hand-built in 1938, using regional materials and resources, including local stone and timber, Timberline Lodge was declared a National Historic Landmark in 1977. In early 1938, Timberline Lodge celebrated its grand opening and within a year of its launch, the original Magic Mile chairlift was introduced. The Magic Mile ascended to 7,000 feet and was the first chairlift in Oregon and the second in North America, activating a thriving skiing movement on Mt. Hood. The Magic Mile's original top terminal building has since been converted to the historic Silcox Hut. Today, Timberline Lodge has hosted world-renowned athletes, dignitaries, and has been featured in a variety of films, including The Shining.

Learn more about Timberline Lodge and book your next stay.