Wentworth Mansion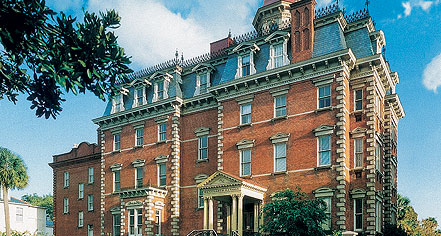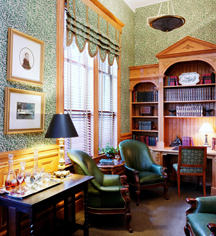 History Mystery
Which historic hotel was built as the private residence of wealthy cotton merchant Francis Silas Rodgers in 1886?

If you guessed the Wentworth Mansion (1886) in Charleston, South Carolina, you guessed correctly!

Completed in 1886, the Wentworth Mansion was built as a private residence for Francis Silas Rodgers, a wealthy cotton merchant, in the Second Empire style. Named for the reign of Emperor Napoleon III of France, the Second Empire style was characterized by the mansard roof and dormers; cornices, medallions and carved marble fireplaces were hallmarks of a Second Empire interior. The Wentworth Mansion still shines with its original opulence; Tiffany stained glass windows, hand carved marble fireplaces, intricate woodwork and custom-crafted crystal chandeliers enhance its interiors. A bas-relief cornice above the dining room window depicts a cotton plant, emblematic of Mr. Rodgers' business. As it stands today, most of the original features of the building are preserved with few changes; an 18-month restoration was completed in 1998 that included the installation of central air conditioning.
Learn more about the Wentworth Mansion and book your next stay.