Beekman Arms and Delamater Inn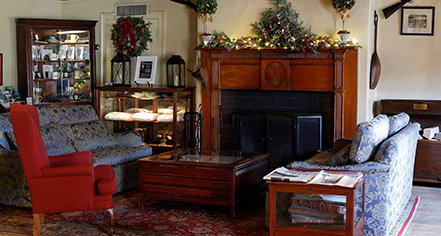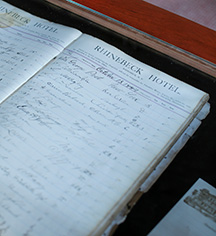 History
In 1766, Arent Traphagen relocated his father's successful tavern to the crossroads of "Ryn Beck." The well-built Bogardus Tavern was constructed of sturdy timber and stone to withstand possible Indian attacks. A few years later, the landmark tavern was a haven for revolutionaries, hosting George Washington, Benedict Arnold, and Alexander Hamilton. The 4th Regiment of the Continental Army drilled on the lawn and the townspeople took refuge there when the British burned the state capital at Kingston, just across the Hudson River.
The property was sold to Asa Potter in 1802 and was the epicenter of the political and social life of the community. It was inside the historic Hudson River Valley Inn that rivals Aaron Burr and Alexander Hamilton exchanged insults that led to their infamous duel and Hamilton's death. As Rhinebeck grew, the property took on a variety of roles, including town hall, theater, post office, and newspaper office.
The Beekman Arms, as it was later known, was renovated and expanded under the ownership of Tracy Dors, whose son Olin was a well-known artist. Olin's friend Thomas Wolfe, a frequent guest, drew inspiration for his novel Of Time and the River from these visits. Years later, Hyde Park neighbor Franklin Delano Roosevelt began every one of his four successful campaigns for governor and president from the front porch of the Beekman Arms. Locals and guests continue to gather at the landmark Inn for relaxation, entertainment, and conversation, as they have since 1766.

Beekman Arms and Delameter Inn, a member of Historic Hotels of America since 2006, dates back to 1766.
*****

Guest Historian Series
Read more about the history of Beekman Arms and Delamater Inn, as told by Historic Hotels of America 2014 and 2015 Historian of the Year Stanley Turkel. Excerpt is taken from his latest book Built to Last: 100+ Year-Old Hotels East of the Mississippi (AuthorHouse 2013).