Georgetown Inn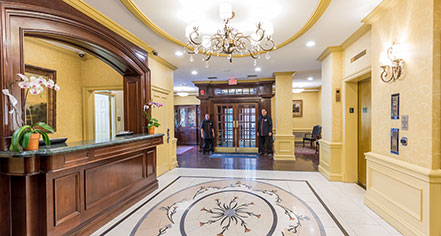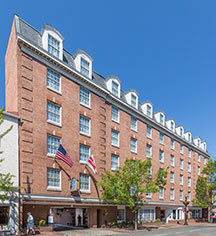 Local Attractions
Guests who stay at the Georgetown Inn will find that there is no shortage of attractions to explore not only in Georgetown, but throughout the rest of Washington, DC as well. Guests can use DC's public transportation which includes both buses and an underground subway system to explore the history and culture of the United States capital. There is something for everyone to enjoy, including shopping, historic sites, museums, culinary experiences, breweries, and more.
Old Stone House
This structure dates back to 1766, making it the oldest structure still on its original foundation in Washington, DC. In 1791, George Washington stayed in nearby Suter's Inn and as time went on, those retelling the story conflated the two structures. Originally maintained due to a desire to preserve a location that many thought had been visited by Washington, today the Old Stone House stands as a unique example of pre-Revolutionary War architecture.
Tudor Place
Completed in 1816, Tudor Place was the home of Thomas Peter and Martha Parke Custis Peter, granddaughter of Martha Washington. Thanks to an $8,000 inheritance step-grandfather George Washington left her in his will, the Peters were able to purchase a plot of land where they would craft this Federalist-style home.
Dumbarton Oaks
This historic structure dates back to 1801. Mildred and Robert Woods Bliss purchased the property in 1920 and transformed it into the mansion it is today. They founded the Dumbarton Oaks Research Library and Collection and transferred the property to Harvard University in 1940.
Exorcist Steps
A recognized Washington, DC landmark, these steep stone steps were built in 1895 and are known for their appearance in the 1973 film The Exorcist.
The National Mall and Monuments
The National Mall is a two-mile linear expanse of land surrounded by historic monuments, museums, and other iconic structures from the Lincoln Memorial on the west end to the U.S. Capitol building on the east.
Smithsonian Museums and Zoo
There are 17 Smithsonian museums located within Washington, DC and one Zoo. These museums cover a range of topics from art and design to history and culture. All of the Smithsonian museums within DC are free.