Grand Hotel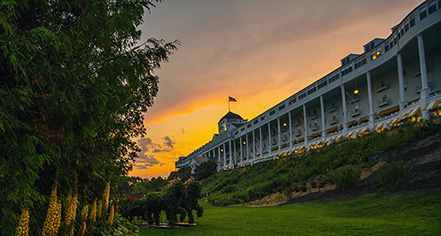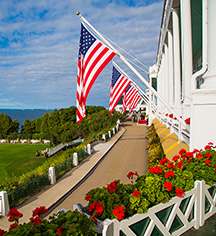 2017 Awards of Excellence Winner
Historic Hotels of America Steward of History and Historic Preservation Award
This award is presented to a leader whose passion and dedication to the historic preservation of a legendary hotel will ensure that future generations of travelers can experience its history.




R. D. (Dan) Musser III, President, Grand Hotel (1887) Mackinac Island, Michigan

R. D. (Dan) Musser III, representing the third generation and 85 years of Musser family ownership and as President of Grand Hotel, has led this iconic 385-room hotel on Michigan's Mackinac Island since 1989. Previously designated a National Historic Landmark by the U.S. Secretary of the Interior, Grand Hotel celebrates its 130th anniversary in 2017. Since 1933, the Musser family has preserved the history and tradition of Grand Hotel, constantly nurturing and thoughtfully improving the experience of every guest with each passing year. Dan Musser III guards that legacy of preserving Grand Hotel with its grand traditions and history while moving it forward.