Hilton Baton Rouge Capitol Center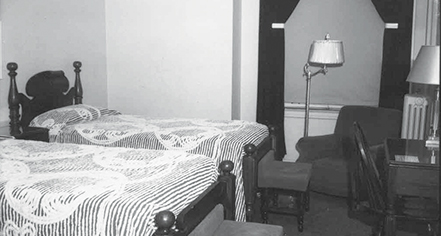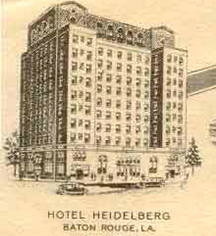 Ghost Stories
Known as the most colorful politician from Louisiana, the infamous Huey P. Long's favorite saying was, "Every man is a King." His dream was to become the President of the United States and, while governor, he built a mansion that resembled the White House. He frequented the Hilton Baton Rouge Capitol Center, then known as the Heidelberg Hotel, so often that he even had a tunnel dug to the hotel across the street, then known as The King Hotel, so he could escape his enemies and visit his mistress. He loved the Ramos Gin Fizz which was created in New Orleans and was known to have brought one of their bartenders to New York to teach the other hotel staff members how to properly make the drink.
It has been said that the tenth floor is haunted by the ghost of Huey. Though the hotel has been smoke-free since 2006, housekeepers have reported catching a whiff of cigar smoke from rooms they've just cleaned.
Before the Heidelberg Hotel was renovated, the building had been vacant for more than twenty years falling into severe disrepair. During a pre-construction tour it was noticed that the pool was covered in mold and filth from over twenty years of neglect. On another tour the very next day someone noticed the pool was sparkling clean, like brand new. But absolutely no one had access to the area to have cleaned the pool.