Hilton Hawaiian Village® Waikiki Beach Resort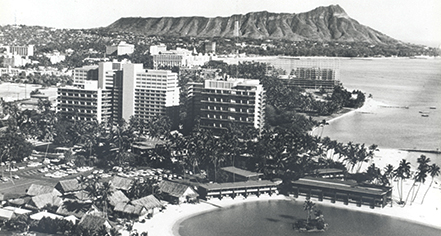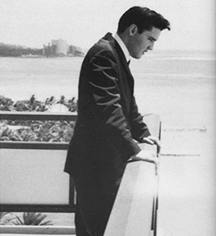 History Mystery
Which historic hotel was the setting of the Elvis Presley movie Blue Hawaii in 1961?
If you guessed the Hilton Hawaiian Village® Waikiki Beach Resort (1957) in Honolulu, Hawaii you guessed correctly!
Hilton Hawaiian Village has been featured in the multiple television shows, including Hawaiian Eye, Wheel of Fortune, Baywatch Hawaii, Magnum P.I., and Hawaii Five-0. Other milestones at this historic hotel include the invention of the world-renowned Blue Hawaii cocktail invented in 1957 by legendary Hilton bartender Harry Yee. In 1968, Hilton Hawaiian Village's famed Rainbow Tower opened with the world's largest ceramic-tile mosaic spanning 286 feet high by 26 feet wide on each end of the tower. More than 16,000 colorful tiles were used to complete the mosaic that has appeared in countless television shows and movies. One of the beach front towers, the Ali'i Tower has been the home-away-from-home for presidents, heads of state, movie stars and entertainers. All of the last 7 U.S. presidents have been stayed in the presidential suite. This was Elvis' favorite hotel in Waikiki and Michael Jackson stayed here on his last U.S. Tour.
Learn more about Hilton Hawaiian Village® Waikiki Beach Resort and book your next stay.