HOTEL DU PONT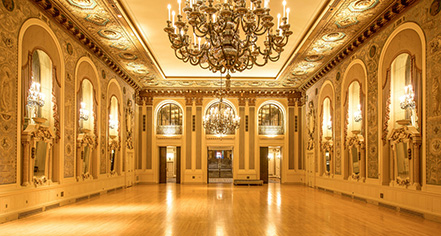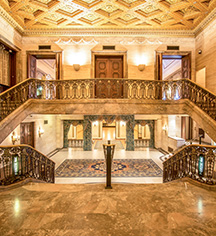 History
From the beginning, HOTEL DU PONT was intended to establish a prestigious hotel in Wilmington, one that would rank among the finest European hotels. When the landmark property opened in 1913, there was little doubt that such goals were achieved. The intricate detail of the historic hotel - its carved woodwork, gilded ceilings, and elaborate marble and mosaic floors - required the labors of 18 French and Italian craftsmen for more than two years. Such details were also carried into the rest of the hotel, with polished-brass beds covered with imported linen. Sterling silver comb, brush, and mirror sets were on every dressing table. It was the talk of the region, and more than 25,000 visitors toured the historic hotel during its first week.

HOTEL DU PONT, a charter member of Historic Hotels of America since 1989, dates back to 1913.
*****
Guest Historian Series
Read more about the history of HOTEL DU PONT, as told by Historic Hotels of America 2014 and 2015 Historian of the Year Stanley Turkel. Excerpt is taken from his latest book Built to Last: 100+ Year-Old Hotels East of the Mississippi (AuthorHouse 2013).