Hotel Settles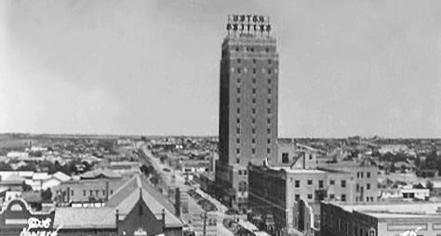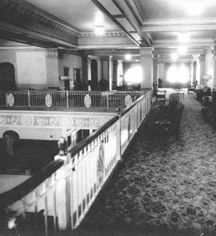 History
Hotel Settles offers a rich history and retains a notable place in the story of the town of Big Spring. Sitting on what once was railroad property, the corner of 3rd Street and Runnels has been through numerous changes over the years. Once alive with antelope and turkey, this rugged land slowly gave way to cowboys and buffalo hunters visiting the nearby saloons and dance halls toward the end of the 1800s. During the oil boom of the late 1920s, W.R. Settles bought the property and began construction on this landmark building.
The cost of original construction was reported to be $500,000 – a fortune in those days. Opening in October 1930 to great fanfare and support by the local community, Hotel Settles was often compared to the finest hotels of the day. In its earlier incarnation, the hotel hosted notable guests including Elvis Presley, Lawrence Welk, President Herbert Hoover, and many others.
The building was occupied until the early 1980s, at which point it was out of service until renovation began around 2006. Its extensive restoration has reclaimed its place as a true icon of West Texas grace and hospitality.

Hotel Settles, a member of Historic Hotels of America since 2011, dates back to 1930.