Mohonk Mountain House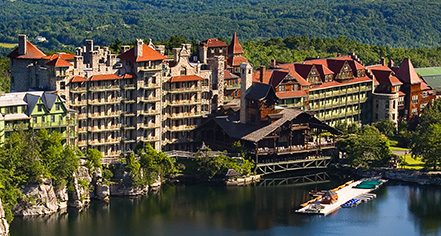 2017 Awards of Excellence Winner
Legendary Family Historic Hoteliers of the Year
This award is presented to a multi-generational family ownership entity or management company which has served as an exemplary role model in the operation of the historic hotels entrusted to its stewardship, as well as demonstrated legacy of commitment to preservation and active participation in Historic Hotels of America.


The Smiley Family, Albert (Bert) K. Smiley and Nina Smiley, Mohonk Mountain House (1869)
In 1869, founder Albert Smiley purchased a ten-room inn on Lake Mohonk and with his half-brother Daniel expanded it into the sprawling Mohonk Mountain House. In 2017, four generations of the Smiley Family are actively involved in Mohonk Mountain House. Third generation Patricia Smiley Guralnik hosts the annual summer Festival of the Arts, fourth generation Smiley family member Albert (Bert) K. Smiley has served as President and CEO for the last 27 years; and, fifth generation cousins Eric Gullickson and Tom Smiley serve as Vice Presidents – General Manager and Director of Properties, respectively. Sixth generation family members join the team during the summer season in recreation and food and beverage over their school breaks. Nina Smiley, Ph.D., is Director of Mindfulness Programming that continues the Mohonk tradition of encouraging guests to use the stunning 1,200 acres as a peaceful place.