Omni San Francisco Hotel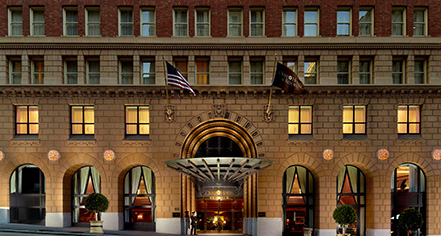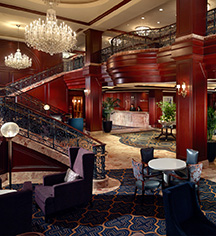 Dining
Omni San Francisco Hotel offers fresh foods and local flavors for breakfast, lunch, and dinner as well as a delicious selection of signature cocktails and beverages at Bob's Bar.
Bob's Steak & Chop House
Located in downtown San Francisco, Bob's Steak & Chop House is a nationally renowned steak house specializing in the finest corn-fed, Midwestern prime beef. The formula is simple: incredible meat, gigantic shrimp, fabulous salads, and decadent desserts. Classic steak house food is prepared and presented in a manner that Bon Appétit magazine calls "the kind of fare you'll want to go back for again and again."
Bob's Steak & Chop House has recently been recognized by the diners of San Francisco as one of the Top 10 Diners 'Choices for Steak Houses in San Francisco.' Quality and service are two of the main ingredients that make up the culture. Because of the caliber of the product, servers exude a friendly confidence that charges the atmosphere in the restaurant with vitality. Award-winning food, educated service, and warm classic décor make dining at Bob's an outstanding experience.
Bob's Bar
Bob's Bar is convenient to the cable car stop and features expansive windows in a comfortable, elegant atmosphere. Bob's Bar offers all cocktail favorites, as well as great city views and people-watching, making every visit unforgettable. It's the perfect setting for afternoon tea, cappuccino, or evening wine.
Each month, Bob's Bar feature a new seasonal cocktail using only the freshest locally-sourced California fruits, herbs, and juices.
Recipes from Omni San Francisco Hotel
Holiday Cookies – Omni San Francisco Hotel Gingerbread Recipe