Palmer House®, A Hilton Hotel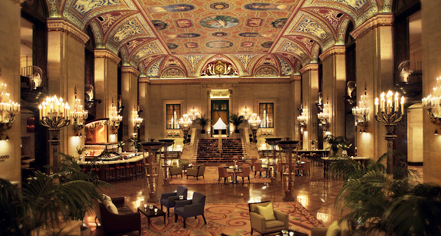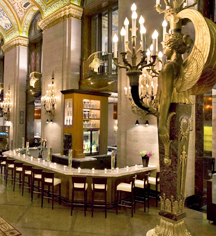 2018 Awards of Excellence Winner
Lifetime Achievement Award
This Award is presented to an individual whose lifelong passion has resulted in the preservation and celebration of the history and stories of a legendary historic hotel.


Ken Price, Historian and Director of Public Relations, Palmer House ®, a Hilton Hotel (1871) Chicago, Illinois
A lifelong Chicagoan and part of the Palmer House team for over 36 years, Ken Price is an integral voice in ensuring the hotel's rich history and story of its famed founder Potter Palmer and his wife Bertha Honoré Palmer lives on for generations to come. He created and runs the hotel's museum, which is filled with priceless historical artifacts. In 2009, Ken created, and has since led, the wildly popular, award-winning 'History is Hott!' tour. He has taken more than 32,000 guests and tour goers through The Palmer House's rich history as it relates to Chicago and the nation, and shows them iconic spaces such as the breathtaking lobby and legendary Empire Room, where the likes of Frank Sinatra, Judy Garland and Liberace performed. "If you remove the 'H' and 'I' from History, what do you have," Ken Price asks frequently. "You have Story!" His passion is sharing the stories of the Palmer House, especially those from his favorite historians—the hotel guests.

Ken's route to historian and publicist started at the Chicago History Museum nearly 40 years ago where for every weekend for eight months he immersed himself in the stories about Potter and Bertha Palmer and the other Founders of Chicago. Prior to his Palmer House career, Ken attended Chicago Law School and served six years as a writer in the U.S. Army Psychological Operations division at Fort Bragg. Ken's philosophy for sharing history is "what the eye doesn't see, the mind doesn't comprehend; what the fingers don't touch, the heart doesn't feel." At the Palmer House, guests learn about the stories by seeing and touching actual historic artifacts and memorabilia in the museum and of course, tasting one of the more than 50,000 Palmer House chocolate brownies baked and served each year using the same recipe when the brownie was first created at The Palmer House in 1893.