Palmer House®, A Hilton Hotel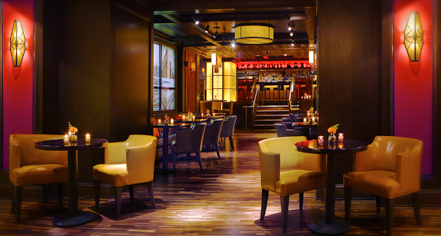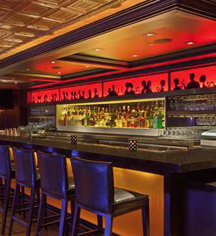 Potter's Chicago Burger Bar
Paying homage to the Palmer House's originator, Potter's Chicago Burger Bar boasts a modern setting with a classic twist. Potter's features a diverse beverage menu, from modern mixology creations to classics from the early days of the hotel, including the Aviation and a variety of Manhattans.
Potter's is furnished with 8 televisions, a media wall, and integrates smart tech elements such as new LED sepia panels throughout which illuminate the brilliant life of Palmer House®, A Hilton Hotel's photography captured during the formative years of the hotel. So, gather a group of friends together, settle into one of the leather sofas, and enjoy an evening of great conversation over some of the best cocktails at this sophisticated downtown Chicago lounge.
Potter's Chicago Burger Bar opens daily at 4:00 p.m.