St. James Hotel MN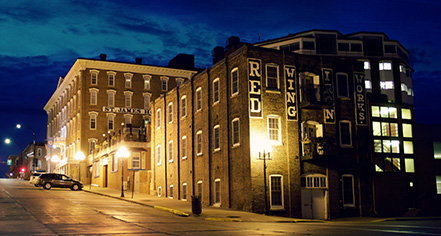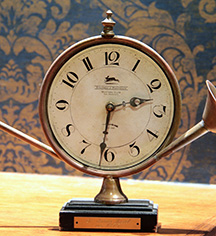 History
The St. James Hotel in Red Wing, Minnesota was born out of economic prosperity and necessity in order to house the wheat merchants of the late 1800s. Red Wing, which, due to its location on the Mississippi River, became the largest primary market for wheat in the early 1870s and the town's business leaders took it upon themselves to build the St. James Hotel, along with a few other hotels, to handle the influx of business-related customer traffic and celebrate the economic prosperity of their town, Red Wing, Minnesota.
This historic Red Wing, Minnesota hotel opened on Thanksgiving Day in 1875. The Italianate building was a modern marvel at the time it was built as it featured steam heat, hot and cold running water, and a state-of-the-art kitchen. The landmard St. James Hotel became a hub for social activity almost over night and the railroads even adjusted their schedules to allow passengers to dine at the restaurants at the St. James. President Rutherford B. Hayes even gave a speech from the Veranda and sampled their famous cuisine.
The wheat industry began to decline as early as 1878, a mere three years after the opening of the St. James Hotel, however, other industrial developments quickly took the place of the wheat market in Red Wing, due to the combination of its river port location and other natural resources.
In 1977, the St. James Hotel was purchased by the Red Wing Shoe Company and renovated. They added a shopping courtyard and an addition to the building that increased space for offices and hotel rooms. In 2010, an additional suite, The Ironworks Flat, was added and is located in the old Red Wing Iron Works building and is a fully furnished apartment offering luxury, modern comforts, and a spectacular view of the Mississippi River.

St. James Hotel MN, a member of Historic Hotels of America since 1994, dates back to 1875.