The American Club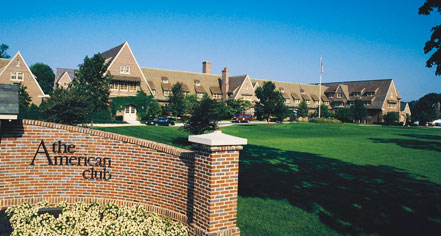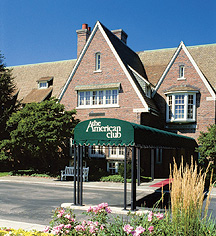 2018 Awards of Excellence Winner
Historic Hotels of America Steward of History and Historic Preservation Award
This award is presented to a leader whose passion and dedication to the historic preservation of a legendary hotel will ensure that future generations of travelers can experience its history.


Herbert V. Kohler, Jr., Executive Chairman, Kohler Co.
Herb Kohler has led this 145 year old privately held company for the last 46 years. Started in 1873 by Herb Kohler's grandfather with the acquisition of an iron and steel foundry, Kohler Co. today maintains four business groups in Kitchen & Bath, Power, Interiors, and Hospitality which includes the century old American Club Resort Hotel. It will host the 2020 Ryder Cup at Whistling Straits. Mr. Kohler is a member of the National Kitchen & Bath Industry Hall of Fame, National Housing Hall of Fame, Junior Achievement Business Hall of Fame, and was the National Entrepreneur of the Year in Manufacturing in 2002. Herb Kohler created Kohler Co.'s Hospitality & Real Estate Group with the reclamation of The American Club, the first and only Forbes Five- Star hotel in Wisconsin. The resort is named one of the top three golf resorts in North America by Golf Digest Magazine.

The American Club, listed in the National Register of Historic Places in 1978, and inducted into Historic Hotels of America in 1991, has a storied past dating back to 1918, when it was built as a dormitory for immigrant factory workers of the company. The stately Tudor-influenced red brick landmark featuring a gabled blue slate roof and dormers, is an iconic testament to the American spirit and the company's pursuit to preserve its links to the immigrant workers who first resided in the building. Other examples of Mr. Kohler's dedication to the Kohler tradition of commitment to the historical past include the Old Course Hotel and Hamilton Hall (1895) in St. Andrews, Scotland, and the Gardens of Kohler planted in 1913.