The Ashton Hotel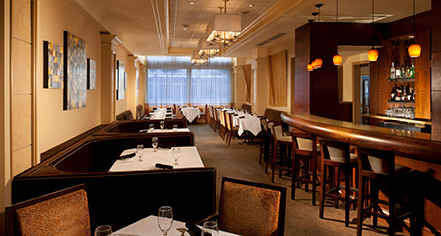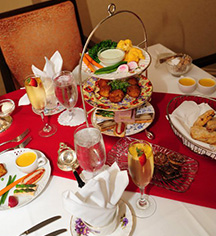 Dining
The Six 10 Grille is renowned for its elegant service and creative American Bistro cuisine. A warm, intimate setting includes a fireplace, piano, and bar. The dress code is business casual and reservations are suggested. 24-hour room service is available.

Breakfast is served from 6:30 a.m. until 11:00 a.m., Monday through Friday and from 6:30 a.m. until 2:00 p.m. on Saturday and Sunday.

Lunch is offered daily from 11:00 a.m. until 5:00 p.m.

Dinner is available Sunday through Thursday from 5:00 p.m. until 9:00 p.m. and until 10:00 p.m. on Friday and Saturday.

Afternoon tea is served Thursday through Saturday from 2:00 p.m. until 4:00 p.m. One day advance reservation required.