The Ashton Hotel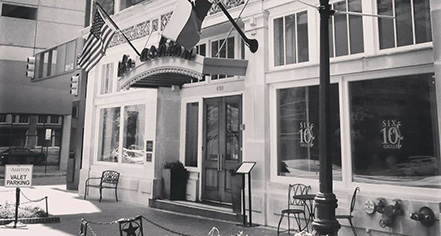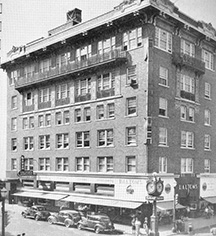 History
By 1915, the city of Fort Worth was a bustling commercial center. The Fort Worth Club, a collection of the city's most prominent citizens, was in need of a larger building to meet its growing needs. The group demolished its original home, which had been built on the site in 1887. The new structure was designed to stand 12 stories tall, but was constructed with only six floors. The fourth floor featured sleeping rooms that were available to Club members or their guests.

In 1922, the hotel was sold to oilman Floyd J. Holmes, who renamed the building after himself. After The Fort Worth Club vacated the hotel in 1937, it was subsequently remodeled and connected to the adjacent 1890 Winfree Building and housed the Mid-Continent Supply Company until 1989. The building was vacated in 1989 until it was purchased and redeveloped into The Ashton Hotel in 2001. The building was listed on the National Register of Historic Places in 1998.

The Ashton Hotel, a member of Historic Hotels of America since 2008, dates back to 1915.