The Atherton Hotel at Oklahoma State University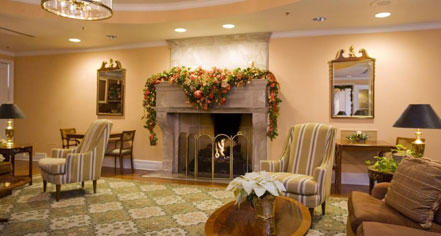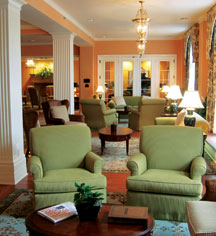 History
Ground broke on The Union Club in 1948, as part of Oklahoma State University's initiative to provide student union housing. The Union Club's doors opened in 1950 offering guests some of the finest amenities of the day. Ice tap water came standard as did automatic elevators.
Nicknamed, "The Student Union Hotel," the premises provided a practicum for students studying hotel and restaurant management.
The Atherton Hotel at Oklahoma State University has played host to some of the best and brightest since its opening in 1950. Presidents, including Jimmy Carter and Harry Truman, foreign dignitaries, and Hollywood celebrities have stepped through The Atherton's doors.
In 2001, The Union Club underwent an extensive renovation and emerged as The Atherton Hotel at OSU, named for the OSU alumni Bill Atherton who led the fundraising efforts.
The Atherton's premiere restaurant, The Ranchers Club, opened in 2005 offering guests a new dining experience to complement the newly-renovated property.

The Atherton Hotel at Oklahoma State University, a member of Historic Hotels of America since 2005, dates back to 1950.