Fairmont Sonoma Mission Inn & Spa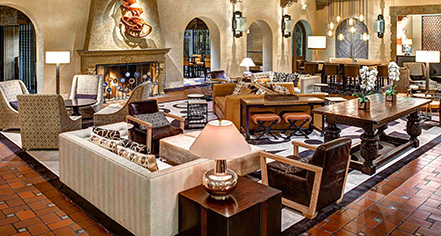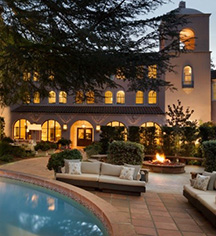 History
The history of the Fairmont Sonoma Mission Inn & Spa began when the Native Americans first discovered the natural underground hot mineral waters where the hotel now stands. The grounds were considered sacred and a 'sweathouse' was built near the spring, where it stood for generations.
Eccentric San Francisco physician, Dr. T.M. Leavenworth, was the first to commercially develop the hot springs in 1840. In 1895, Captain H.E. Boyes, an enterprising young Englishman, acquired the property. Boyes struck 112 degree water at 70 feet while drilling a well for the Boyes Hot Springs Hotel. Within five years, the hotel was completed and quickly became a popular destination for luminous San Franciscans, who arrived by boat and train, to experience the holy waters of the finest hot springs resort in California. Misfortune struck when a fire destroyed the hotel in 1923.
In 1927, the Sonoma Mission Inn was built as an architecturally accurate replica of a California mission and the resort soon regained its reputation as the finest hot springs destination. The Great Depression caused the resort to fall into receivership until 1933, when Grass Valley hotelier Emily Long restored it to prosperity.
During World War II, the Navy controlled the hotel and converted it into a resting station for sailors and marines until 1945. Various incarnations followed, including the use of the Inn by famous sports teams as training headquarters. In 1980, major renovation returned the Inn to its 1920's grandeur. The Spa, added in 1981, attracted visitors from around the globe. Since then, the hotel has experienced several expansion projects to evolve into the luxurious resort that stands today.

Fairmont Sonoma Mission Inn & Spa, a member of Historic Hotels of America since 2014, dates back to 1927.