The Hermitage Hotel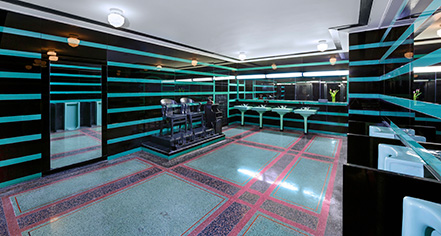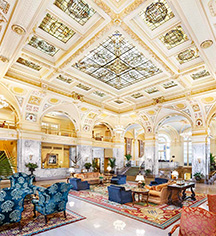 History
In the early 1900s, Nashville, Tennessee was growing in prominence as a major Southern city and the opening of The Hermitage Hotel served as a debutante ball of sorts, as it was the city's first million-dollar hotel. These days, the AAA Five Diamond hotel is Nashville's only remaining landmark of such grandeur.
The historic Nashville hotel was built in a Beaux Art style by noted architect J.E.R. Carpenter and was named for Andrew Jackson's estate of the same nomenclature. The Hermitage Hotel, upon opening, advertised itself as "fireproof, noise-proof, and dust-proof, $2.00 and up."
Due to its central downtown location, right next to the Capitol building, the historic Hermitage Hotel quickly became the preferred gathering spot for Nashville's socialites, politicians, and entertainers. Notable figures such as William Howard Taft, Bette Davis, Greta Garbo, and Al Capone all made their way to The Hermitage Hotel and called it home for a spell. The term, "Meet me at the Hermitage" became a tradition and practically a city slogan that still holds true today.
After being closed awhile, The Hermitage reopened its doors on Valentine's Day of 2003 after undergoing a $20 million renovation that increased the size of the guest rooms, finished the bathrooms in marble, and added extra deep soaking tubs. An additional $5 million was spent adding iPod docking stations and large flat screen televisions to both the bedroom and bath.

The Hermitage Hotel, a member of Historic Hotels of America since 1996, dates back to 1910.
*****
Guest Historian Series
Read more about the history of The Hermitage Hotel, as told by Historic Hotels of America 2014 and 2015 Historian of the Year Stanley Turkel. Excerpt is taken from his latest book Built to Last: 100+ Year-Old Hotels East of the Mississippi (AuthorHouse 2013).