The Jefferson Hotel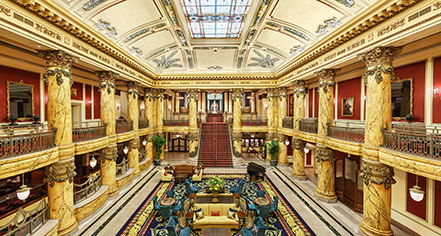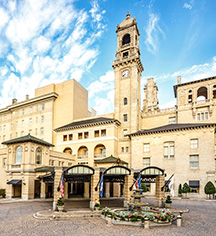 History Mystery
Which hotel had live alligators living in marble ponds in the lobby until 1948?

If you guessed The Jefferson (1895) in Richmond, Virginia, you guessed correctly!
The alligators that lived in the marble pools in the Palm Court at the Jefferson were world famous with visitors and guests of the hotel. Numerous Richmonders and hotel guests enthusiastically donated pet alligators to the hotel. Old Pompey, the last alligator living in the marble pools of the Jefferson's Palm Court, survived until 1948. Bronze statues of the alligators now decorate the hotel.
Today the Jefferson Hotel is still the hub of Richmond society, and has been welcoming guests for over 120 years.