The Settlers Inn at Bingham Park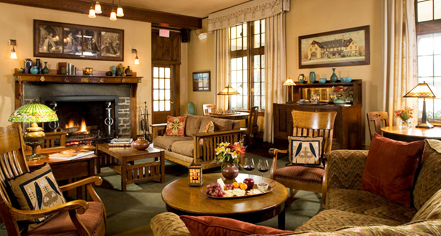 History
Composed of Pennsylvania bluestone and chestnut lumber, The Settlers Inn was built in 1927. The structure was designed in the style of English Arts and Crafts, a design movement led by artist and writer William Morris. The community sought to increase tourism with its new, man-made Lake Wallenpaupack and prepared to welcome visitors in its new hotel.
The 54-room hotel didn't open until 1944 due to complications from The Great Depression and World War II. After bouncing around between owners, the Genzlinger family and friends bought the property in 1980 and continue to run the hotel today.

The Settlers Inn at Bingham Park, a member of Historic Hotels of America since 2010, dates back to 1927.