Williamsburg Inn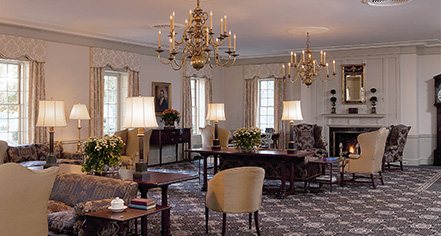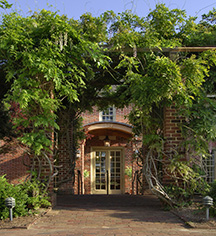 History
Williamsburg began as Middle Plantation, an outpost of Jamestown, in 1633. The city served as Virginia's capital from 1699 to 1780 and today the portion of town protected as the Colonial Williamsburg Historic Area is recognized as one of the finest and most complete community restorations in the world, featuring some 500 buildings including 88 structures original to the 18th century. The Williamsburg Inn, directly adjacent to the Historic Area, was built in 1937 by John D. Rockefeller Jr., whose support for preservation of the community was nurtured by a local minister. The Inn's whitewashed brick exterior, pediments, arches and columns highlight its neoclassical design, with interiors offering the ambience of a comfortable Southern country estate.

In 2001, the Inn completed a full renovation resulting in substantially enlarged guest rooms with elaborate marble baths and meticulously detailed refurbishment of its lobby, dining room and meeting spaces.

In 2017, Williamsburg Inn was awarded the exclusive AAA Five Diamond rating.

Williamsburg Inn, a member of Historic Hotels of America since 1994, dates back to 1937.