Airlie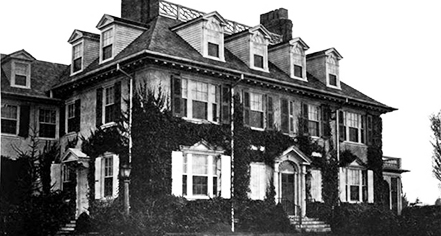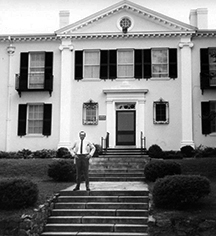 History
In the 1850s, Warrenton, Virginia had established a railroad leading into town, several churches, a weekly newspaper, and a school or two. In 1899, Philadelphia native Harry C. Groome built Airlie House and named it after a castle in Scotland. The grand Georgian Revival-style structure was featured in 1907 in Home and Garden magazine along with its formal gardens, which are still meticulously maintained to this day.
Airlie House met tragedy in 1924 as it was destroyed in a fire. Groome rebuilt the house on its original foundation, but reduced it from three to two stories.
When Dr. Head purchased Airlie Farm in 1956, he laid down the foundation for the course of the structure for the next 50 years. Dr. Head had a vision of creating one of the first conference facilities of its kind in the country. He wanted a place where individuals and organizations could meet in a distraction-free, neutral environment to openly exchange ideas and share opinions on important matters of the day. The purpose, of course, was to ignite thought and inspire collective action.
The development of Dr. Head's vision was a success. He integrated modern meeting facilities and accommodations with the lush, natural setting of the Airlie estate. In 1961, Airlie Center opened its doors and Life Magazine declared it an innovative "Island of Thought."
With this innovative platform, Dr. Head initiated a variety of programs dedicated to education, environmental research, public health, and social progress. During the Civil Rights Movement, Dr. Head established Airlie Center as a safe zone for dialogue. Airlie Productions, Dr. Head's studio facilities based at Airlie Center, created hundreds of documentaries on the full spectrum of social and environmental issues and received more than 20 Emmy awards recognizing 20 years of work.
Today, Airlie remains committed to its founding ideals of environmental stewardship and the open exchange of ideas in a distraction-free setting.

Airlie, a member of Historic Hotels of America since 2015, dates back to 1899.