Airlie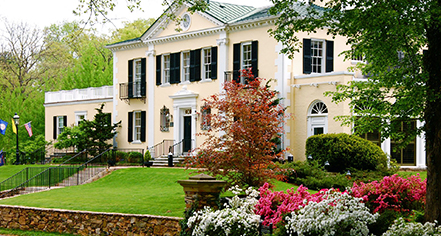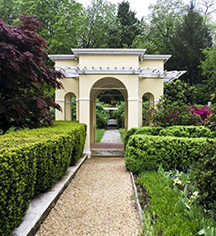 Green Initiatives
Airlie's environmental initiatives have made it a leading environmentally friendly hotel and a role model for sustainable business development. The environmental policy has helped to guide the facility in developing environmentally-friendly protocols for over 50 years. Some of Airlie's green initiatives include:
Recycling and Composting
Airlie recycles plastic, aluminum, steel, glass, newspaper, office paper, cardboard, wood pallets, grease, lamps, electronic equipment, batteries, and electrical ballasts. Kitchen scraps are composted at the Local Food Project garden.
Linen Reuse
Airlie conserves water and cleaning supplies by giving guests the opportunity to use the same towels and bed linens for the duration of their stay.
Lighting
After an extensive 5-year lighting program, nearly all of the lighting on property was converted to compact florescent or LED lighting.
Organic Gardens
The Local Food Project at Airlie grows fresh vegetables, herbs, berries and flowers for the kitchens. Tours are available for guests to explore the garden, greenhouse, and bee colonies that provide for Airlie's kitchens year-round.
Bicycles
Airlie provides bicycles for guest use while on property. Bikes are available outside of meeting and lodging facilities.
Fuel-Efficient Fleet Vehicles
Airlie staff utilize several hybrid vehicles as well as six 100% electric vehicles to carry out daily operations.
Car Charging and Parking
Airlie's PEP (plug-in electric power) station provides complimentary electric vehicle charging in the main parking lot at Airlie House. Preferred parking is also available for fuel-efficient vehicles.
Grounds Maintenance
Airlie's National Wildlife Federation "Certified Wildlife Habitat" grounds include buffer zones around lakes and ponds to provide undisturbed habitat for wildlife.
Employee Education
Airlie trains employees on best-in-class environmental practices. A staff-led "Green Team" conducts an audit of the property several times per year to ensure Airlie's environmental standards are maintained throughout the property.
LEED Certification
The newly renovated Pavilion is a LEED-certified building and has been recognized by various organizations for the caliber of environmentally-friendly construction practices that were adhered to during renovations.