Green Park Inn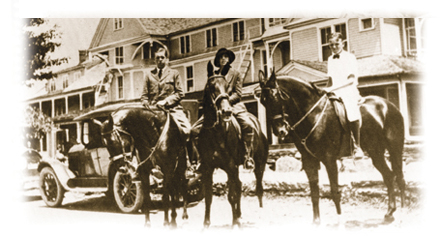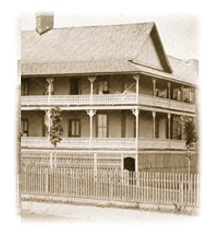 History Mystery
If you guessed the Green Park Inn (1891) located in Blowing Rock, North Carolina you guessed correctly! The Green Park Hotel originally hosted the only United States Post in the area. Today, a piece of this original post office remains in the hotel's history room. he historic Green Park Inn, opened in 1891, was planned and built by the Green Park Company, a syndicate of three businessmen from Lenior, North Carolina that was led by Civil War veteran Major George Washington Finley Harper. The hotel is situated close to the site of Stoneman's Raid, the infamous Civil War battle.
When it opened, Green Park Inn was the most luxurious hotel in Blowing Rock and in all of the High Country, and included a ballroom, billiard room, bowling alleys, telegraph, and a post office. Each room contained a complete system of "waterworks" and guests were served water from a mountain spring at the headwaters of the Yadkin River, which is still located on the hotel grounds. Much of the hotel's public areas still contain original hardwood flooring of heart pine, which is nearly extinct, while the original historic sections of the property are constructed of American Chestnut, which is extinct.
Learn more about the Green Park Inn and book your next stay.