Historic Inns of Annapolis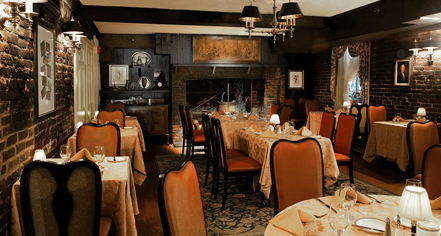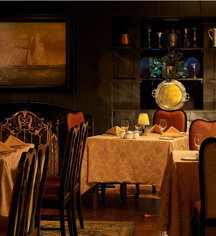 Dining
Treaty of Paris
Offering historic charm, impeccable service, and fresh, delicious cuisine, Treaty of Paris was named for the agreement signed by the the French government and ratified in Annapolis in the 1700s. Boasting a cozy setting with working fireplaces and elite diners. As the main restaurant at Historic Inns of Annapolis, the 'Treaty' has been a choice breakfast spot for state legislators and lobbyists. Menus: Breakfast | Lunch | Dinner
Hours of Operation
Breakfast: 7:00 a.m. - 11:00 a.m.
Lunch, Saturday & Sunday: 11:00 a.m. - 2:00 p.m.
Dinner, Friday & Saturday: 5:30 p.m. - 9:00 p.m.
The Drummer's Lot Pub
A popular gathering spot for locals and business travelers, the English-style Drummer's Lot Pub is a charming, historic tavern where Ben Franklin once enjoyed a lager with John Adams. Furnished in warm, casual decor, the pub serves regional cuisine, including famous Maryland crab cakes to the classic Angus burger, complemented with hearty American pints and thoughtfully-selected wines.

Hours of Operation
Tuesday through Saturday: 5:30 p.m. - 12:00 a.m.