Hotel Monteleone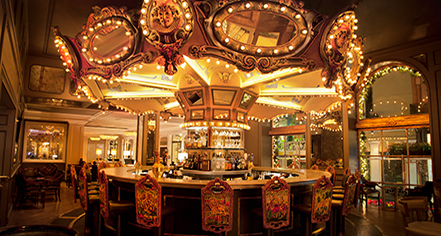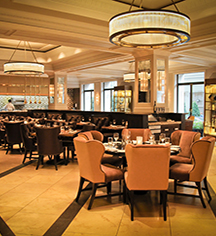 Dining
To start the day off right, Criollo Restaurant & Lounge offers a full breakfast menu of traditional favorites and is open from 6:30 a.m. – 11:00 a.m. At lunch time, a full menu of contemporary cuisine and traditional New Orleans dishes are available. Open seven days a week lunch is served from 11:30 a.m. – 2:30 p.m.

If short on time, the Logo Shop on the lobby level offers a popular "Grab and Go" menu, featuring muffins, granola bars, fresh fruit and coffee. Open daily 7:00 am - 5:30pm.

The Carousel Bar and Lounge is a New Orleans tradition. Sit back and enjoy the view as the famous bar makes a revolution around the colorful room every 15 minutes.