InterContinental Mark Hopkins Hotel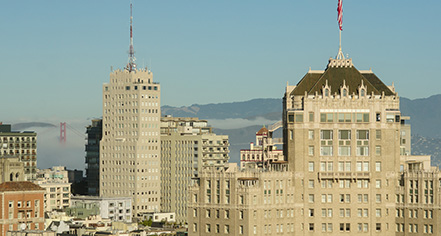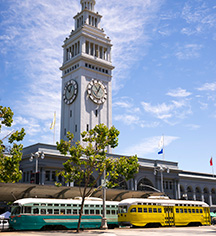 Activities & Events

A Perfect Day by the Chief Concierge, Dan Sotelo:

MORNING
Start your day with a ride on one of our iconic cable cars. Take the Powell-Hyde Street cable car to Ghirardelli square, stop off at Lombard Street, our famously crooked street then continue on to the last stop at Fisherman's Wharf. To your left will be the Buena Vista Cafe; where breakfast and an Irish coffee is a real treat. When you can prise yourself away, stroll along the beach and then Jefferson Street; a great place, I think, to people-watch. From the wharf walk up to Coit Tower and take the elevator to the top for a fantastic view of the city and the bay, often framed by the fog that rolls in and out.

AFTERNOON
Take the Powell-Mason cable car to North Beach. Known as SF's 'Little Italy,' it's full of funky shops and Old World delicatessens. Explore the boutiques on Grant Avenue and Columbus Avenue then the neo-Gothic St. Peter and Paul's Cathedral, located in the center of the neighborhood. It's where Marilyn Monroe and Joe DiMaggio were photographed after their wedding. For me, any of the many cafes along Columbus Avenue will be ideal for lunch or just people watching while sipping a cappucino. But if I had to pick one I'd say Rose Pistola, a northern Italian restaurant, popular for its sumptuous seafood.
EVENING
Dinner at the highly rated and recommended Gary Danko will start your evening off as it means to go on - in style. Follow this with a cabaret show at Beach Blanket Babylon, another San Franciso institution with its extravagant costumes and, in particular, the largest hats you'll ever see. And finally, return to the hotel for martinis and, if you have some energy left, a dance at our landmark Top of the Mark sky-bar famed for its spectacular views.