Kings Courtyard Inn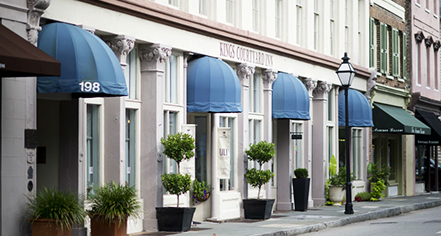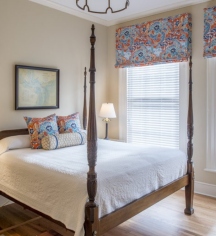 History
Built in 1853 by Colonel Charles Blum on the famed King Street, Kings Courtyard Inn boasts long and storied past. Francis D. Lee, the renowned Charleston architect, designed the hotel, now one of the oldest buildings on King Street, in the Greek revival style but included Egyptian elements in the small details. In the 19th century, the first floor functioned as a series of shops with the second and third floors used for the hotel.
After the Civil War ravaged the South, King Street fell into disrepair. The war had devastated the South's economy and many of the shops in Blum's building were forced to close. Over the next century, the shops below Kings Courtyard Inn would be used for Singer Sewing Machine, a Salvation Army for lodging women, a portrait and picture frame maker, and a skating rink.
In 1983, the Kings Courtyard Inn underwent an extensive renovation. Modern plumbing and amenities were installed. The windows were replaced; the floors refinished.

Kings Courtyard Inn, a charter member of Historic Hotels of America since 1989, dates back to 1853.