The Martinique New York on Broadway, Curio Collection by Hilton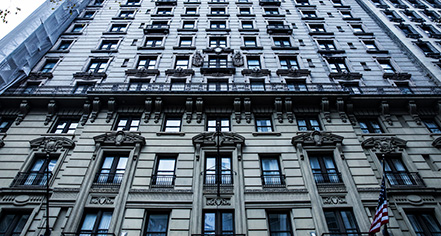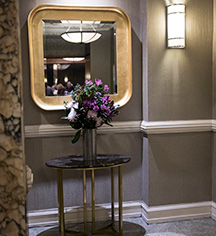 History
The Hotel Martinique was designed by Henry Hardenbergh, the architect of famous New York landmarks such as the Waldorf Astoria, The Plaza Hotel, and the Dakota Apartments on Central Park. In designing the Hotel Martinique, Hardenbergh favored his signature elements: exceptional detail, light-colored masonry, chamfered corners, and a tiled French roof.
The Hotel Martinique's expansive lobby housed a stunning mosaic-tile floor and an 18-story spiral staircase, both of which can still be seen and walked upon to this day. A period newspaper article in 1910 remarked that the French Renaissance style of the exterior mirrored the Apollo Gallery in the Louvre.
In January of 1916, Rodman Wanamaker, the department store magnate, invited 35 prominent golf professionals and leaders of the game to a sponsored luncheon, where they laid the groundwork to form the Professional Golfers Association. The formal birth of the PGA came nearly three months later on April 10, 1916 in the boardroom of the Hotel Martinique when 35 charter members and 78 professionals officially became members. Meetings of the board still take place in the Radisson Martinique on Broadway.

The Martinique New York on Broadway, Curio Collection by Hilton, a member of Historic Hotels of America since 2010, dates back to 1896.
*****
Guest Historian Series
Read more about the history of the Hotel Martinque on Broadway, as told by Historic Hotels of America 2014 and 2015 Historian of the Year Stanley Turkel. Excerpt is taken from his latest book Built to Last: 100+ Year-Old Hotels East of the Mississippi (AuthorHouse 2013).