The Hotel Viking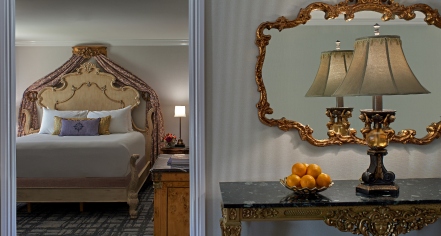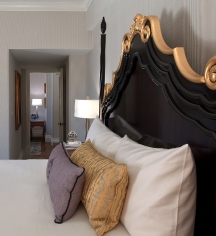 Suites
Viking Suites
The Viking Wing of this landmark Newport hotel includes 10 suites completely redesigned to individually capture the essence of one of Newport's famous mansions and named accordingly from the Chateau, to the Marble House, to Rosecliff. These suites also include "parlors" or sitting areas complete with rich furniture, wood flooring, and oriental area rugs. Each suite tells a story through photographs and books of the regal families who lived in the corresponding mansions. Guests can immerse themselves in the persona of their own "mansion." Suites are 400 sq ft with a separate master bedroom, and refrigerators are available upon request.
Bellvue Suites
Providing a lovely Progressive era charm throughout the Newport wing, these rooms are the ideal environment for business or pleasure. Wtih 600 sq ft and a separate master bedroom, these suites feature one and a half baths and a pull-out queen-size sleeper sofa, making this a comfortable environment for families.
Marble House Suite
With all the opulence of the Gilded Age, soak in the luxury of the pillow top, triple sheeted bed, bask in the marble bath with a porcelain claw foot bathtub, and pillowed marbled glass enclosed shower affords a relaxing spa-like atmosphere. Enjoy the glow of the in-room fireplace and perhaps relax with a book. The suite is 700 sq ft with a separate master bedroom.
Kingscote Suite
An elegant and luxurious suite designed in tribute to Kingscote, a Gothic revival summer "cottage" mansion in Newport. The style of this suites mixes design elements from East and West with dark, ornate furniture balanced by Chinese accents of black lacquer and porceleins. Suites are 900 sq ft with a separate master bedroom and a private balcony overlooking the historic Bellvue Avenue.
Breakers Suite
The grandest and most spacious of all The Hotel Viking suites, this 1,200 sq ft Italian Renaissance summer villa will make guests feel the opulent lifestyle of such historically wealthy families as the Vanderbilts. A formal dining room is located in the main parlor with a chandelier, a fireplace, regal furnishings, and two bedrooms, ideal for a family or for formal entertaining the Newport way.