White Stallion Ranch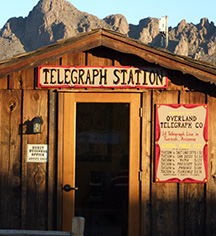 Overview
White Stallion Ranch is an all-inclusive dude ranch that mixes an Old West adventure with modern creature comforts. Originally dating back to 1900 as a squatter's cattle ranch, it was officially homesteaded in 1936 and became a dude ranch in the early 1940s. Allen and Cynthia True purchased the property in 1965, when it was one of 26 dude ranches in the Tucson area. Today it is only one of two dude ranches remaining, and this third generation family business recently celebrated its 50th year anniversary.
The incomparable and extensive horse riding program at White Stallion provides a rich and authentic frontier experience for all age groups. The ranch owns one of the largest private herds of horses in Arizona, with over 165 horses on property at any one time. Other activities available on the ranch include hiking, rock climbing, tennis, basketball, and plenty of children's activities and entertainment.
Many of the ranch buildings were built between 1900 and 1940 with newer facilities added throughout the years, such as a heated outdoor pool, sunken tennis courts, and 24-hour fitness center. The recently renovated guestrooms feature charming, rustic Southwestern décor coupled with comfortable and convenient amenities, featuring beautiful travertine tile, granite counter tops, pillow-top mattresses, air-conditioning, iHome, and WiFi. In an effort to help guests reconnect with nature, guestsrooms are not equipped with televisions.
The dedicated staff at White Stallion provides personal and outstanding Tucson hospitality, creating a memorable vacation for all. The ranch has welcomed and entertained numerous guests throughout the years, attracting celebrities like George Clooney, Tom Hanks, Charlton Heston, James Garner, and Lindsay Wagner - who even gifted the ranch a horse! The ranch is rated the number one hotel in Tucson on TripAdvisor for the past five consecutive years, and achieved 19th in the country for customer service in 2014.
Reconnect with nature, family, friends, and serenity at White Stallion Ranch. Ride through unspoiled desert, past rugged mountains and cactus, and discover why Hollywood has been drawn to this ranch for over 70 years.

White Stallion Ranch, a member of Historic Hotels of America since 2016, dates back to 1900.
George Clooney filmed and stayed at the White Stallion Ranch for his feature film directorial debut, Confessions of a Dangerous Mind.
Original Property Opened: 1900
Historic Hotels of America toll-free reservations number +1 800 678 8946

Location
9251 West Twin Peaks Road
Tucson, Arizona 85743

Check-in time: 2:00 p.m.
Check-out time: 11:00 a.m.




Hotel Amenities & Policies
Adjoining Rooms: Deluxe King/Twin can adjoin; min group of 4 to adjoin rooms, max 4 per room; available upon request.
Age Requirements: No age limit to stay; children under 5 stay for free. 5 years and older for slow rides. 8 years and older for fast (loping) rides.
Airport: The closest airport is Tucson International Airport (28 miles, 35 minutes).
ATM: None on-site but cash advances available for 5% surcharge.
Cancellation Policy: Deposit refunded up to 60 days prior to reservation. Within 60 days, deposit can be applied to a future reservation or is lost. Exceptions for severe illness/extreme weather etc. at manager's discretion.
Cribs and Pack-in-Plays: Available on a complimentary basis.
Deposit: $250.00/person for Full American Plan; one night's stay for B&B at time of booking.
Early Check-In/Late Check-Out: Early check-ins and late check-outs are subject to availability and at the manager's discretion.
Extra Person Fees: $135/per person per night.
Gift Certificates: Gift certificates are available and valid for up to 12 months. Restrictions may apply to Peak Season.
Handicap Accessible Rooms: Two guestrooms with large ADA standard baths are available. All guestrooms are standalone and not connected to main lodge/dining areas; travel to main areas may be over gravel or sand. Handicapped horseback riding available; dependent on level of physical disability.
Hotel/Resort Fees & Taxes: No resort fees; 8.1% sales tax; 15% service charge.
Occupancy Restrictions: Standard, up to 3; Queen Deluxe, up to 3; Family Suite, up to 5; Deluxe King/Twin, up to 4; Deluxe Suite, min 2 and max 4; Hacienda, min 4 and max 10.
Parking: Complimentary self-parking
Payment: Deposit required upon booking; charged within 24 hours
Pet Policy: Service Animals Allowed: Please contact hotel. Pets allowed: No.
Rollaways: Not available.
Shuttle Service: Shuttle available 24/7; $37 each way; no charge for stays 4 nights or longer.
Smoking Policy: All guestrooms are non-smoking; smoking permitted outside, at a reasonable distance from buildings.
Transportation: Taxis and Uber are available.
Travel Agent Commission: Eligible travel agents, with valid IATA, receive 10% commission.
The above list may not be comprehensive and information is subject to change without notice. Fees and deposits may not include tax. Taxes, fees, deposits, and policies are subject to change without notice.
Image Credit: ©Rashad Ashurov/Shutterstock
Turn of the Century, 1896 ~ 1913
White Stallion Ranch is an all-inclusive dude ranch that mixes an Old West adventure with modern creature comforts. Originally dating back to 1900 as a squatter's cattle ranch, it was officially homesteaded in 1936 and became a dude ranch in the early 1940s.
Learn more about the History of White Stallion Ranch .