The Georgian Terrace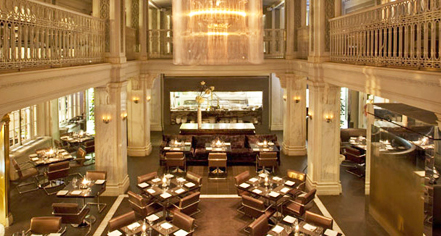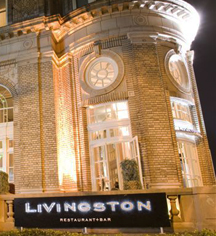 Dining
Featuring a new spin on American cooking, Livingston Restaurant is a contemporary dining experience with sleek modern decor and an innovative menu, yet remains soulful with its classic architecture and old-time glamour. Executive Chef Gary Mennie offers up the liveliest local flavors in Georgia. Reserve a table on the terrace and enjoy dinner and drinks in the glow of the Fox Theatre marquee before and after a show.
Ideal for lunch on the terrace or to take a picnic to Piedmont Park, Cafe Mims offers fresh and simple cuisine, including house-made pastries, coffee and tea, and other light fare.
A community watering hole, Proof and Provision offers up a menu of mouth-watering snacks and an array of elixirs in an approachable yet intimate environment tucked below one of Atlanta's historic landmarks.
In-Room Dining is provided by Livingston Restaurant for a unique dine-in experience.
Explore the Dining Experiences at The Georgian Terrace: