The Georgian Terrace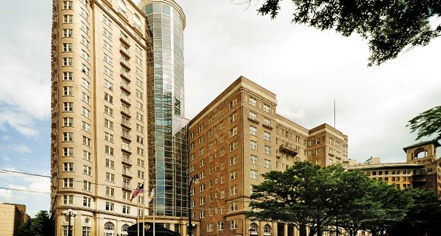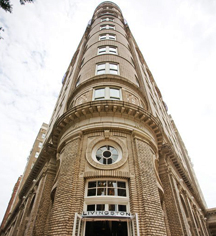 Proof and Provision
Head down to the basement and one shall find an exposed brick wall, cement floors, and communal sitting areas. Is this a secret porthole to a different dimension? Is this some sort of time warp? Is this a secret gathering spot for underground dealings?
Proof and Provision, the watering hole at The Georgian Terrace has been built with the rustic look of a time long past. It's meant to have a speakeasy feel, or that of an aged neighborhood bar, but with the exquisite taste of a finely designed cocktail of today's modern world.
Cocktails are carefully crafted using barrel-aged spirits by highly trained mixologists. Some choice offerings include the "Firm Handshake" (Redemption Rye whiskey, Leopold Bros. fernet, Demerara, Boker's bitters) and the "Roselyn" (Mark One vodka, Plymouth Sloe Gin Liquer, lemon, grapefruit, raspberry honey, bitters, splash of soda).
This hot Midtown Atlanta nightspot also features a snack menu to keep patrons satiated and energized. Check out a full menu here.
Hours of Operation
Tuesday - Thursday 5:00 PM - 12:00 AM
Friday and Saturday 5:00 PM - 2:00 AM