Hacienda Del Sol Guest Ranch Resort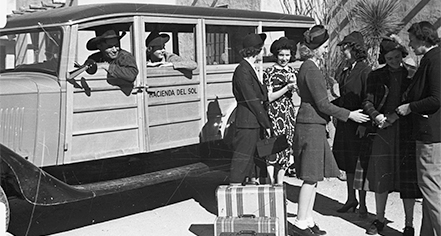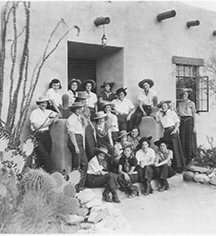 History
In 1929, John and Helen Murphey created Hacienda Del Sol, a desert retreat and "home away from home" ranch school for girls. The prestigious school's roster boasted some of the country's most elite families: Vanderbilt, Pillsbury and Westinghouse, to name a few.
In 1948, Hacienda Del Sol was converted into a guest ranch that immediately attracted the Silver Screen's most notable stars, among them John Wayne and Clark Gable. Legend has it that Hacienda's Casita Grande was the favorite hideaway of Spencer Tracy and Katharine Hepburn.
Today, the story continues, with simple pleasures, subtle beauty, and charming hospitality at this classic Arizona resort – lovingly renovated to preserve its historic roots – while providing guests with every amenity.

Hacienda Del Sol Guest Ranch Resort, a member of Historic Hotels of America since 2009, dates back to 1929.