Morris Inn at Notre Dame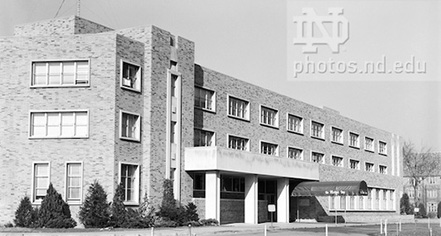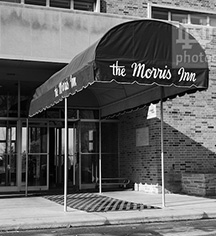 History
In 1902, Notre Dame University student Ernest M. Morris could not pay his tuition. With his dreams of a diploma slipping away, Morris asked the school president for two favors: to let him continue enrollment on credit, and to take care of his horse, Dexter. Father John W. Cavanaugh graciously agreed. Morris graduated and went on to found his own successful investment firm.

Morris subsequently donated $1 million to aid the University in its post-war expansion. And in his honor, the Morris Inn at Notre Dame was constructed and opened in 1950. Asked why he did so much in return for a small bit of kindness, Morris said, "I'll just never forget how kind Notre Dame was to my horse."

In 2012, Ernestine Raclin, daughter of the original hotel benefactors, along with her family and the Carmichael Foundation, provided a gift to Notre Dame University for the purpose of funding a major renovation and expansion of the Morris Inn. On October 21, 2012, the Inn was closed for the first time in 60 years and the project began.

The Morris Inn at Notre Dame re-opened in August 2013 with 150 guestrooms, following a $30 million renovation. Situated at the heart of Notre Dame's storied campus, the Morris Inn at Notre Dame continues to be "the living room of the University."

Meanwhile, Dexter the horse's spirit lives on at Rohr's, where a popular cocktail preserves his namesake.

Morris Inn at Notre Dame, a member of Historic Hotels of America since 2016, dates back to 1952.