The Blennerhassett Hotel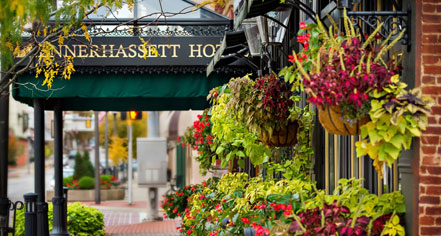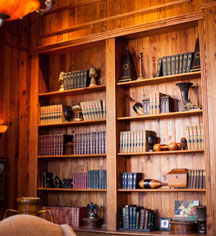 History
In the late 1800s, money from oil and natural gas flooded into Parkersburg, West Virginia, and the town quickly became a vivacious city that welcomed businessmen and visitors from all over the country. Designed and built by William Chancellor, a prominent Parkersburg businessman, Blennerhassett opened in 1889 and quickly became a grand showplace for what would later be known as the Gaslight Era. The original hotel had approximately 50 guest rooms around a central staircase. Restrooms were common places on each of the four guest floors and the kitchen was located on the fifth floor. What is now the hotel's game room originally housed the First National Bank of Parkersburg and had the luxury of electricity.
The hotel was named after Harman and Margaret Blennerhassett, who settled on an island in the Ohio River in 1798 and built a Palladian mansion on their European-style estate (the island now called Blennerhassett Island). It was the envy of all locals, but they didn't rise to national fame until they allowed former Vice President Aaron Burr to use the island as the base of operations for his controversial military exhibition. Labeled as a conspiracy by some, the Blennerhassetts fled down the Ohio River to escape when militia invaded the island.
Staying true to the legacy of Blennerhassett, many updates and additions have been made over the years, with a full restoration taking place in 1986. Registered on the National Register of Historic Places, the charm of the hotel is seen in the architecture and original antiques that have been part of Blennerhassett from its beginning. Now, a new era is dawning; in 2003 new European-style decor, gourmet cuisine, and a return to personal service were introduced.

The Blennerhassett Hotel, a member of Historic Hotels of America since 1991, dates back to 1889.
*****
Guest Historian Series
Read more about the history of The Blennerhassett Hotel, as told by Historic Hotels of America 2014 and 2015 Historian of the Year Stanley Turkel. Excerpt is taken from his latest book Built to Last: 100+ Year-Old Hotels East of the Mississippi (AuthorHouse 2013).