The Candler Hotel Atlanta, Curio Collection by Hilton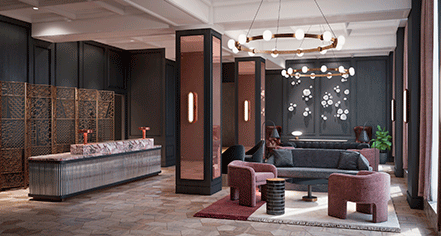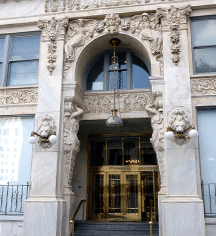 Dining
In 1905, Asa Candler—the founder of Coca-Cola—hired two architects, George Stewart and George E. Murphy, to design and construct a landmark building on Peachtree Street in downtown Atlanta, which later became The Candler Hotel Atlanta, Curio Collection by Hilton. Today the hotel's outward-facing restaurant is named By George in honor of this duo.
By George is open throughout the day, and offers a pure, classic cuisine—largely influenced by traditional French cooking—spearheaded by two-time James Beard Award winning Chef Hugh Acheson. To match Acheson's food there is an extensive wine program helmed by accomplished sommelier Steven Grubbs and keen cocktails from the talented hands of Kellie Thorn.
Like the hotel's high marble columns, beautiful chandeliers, and original period elevators, By George serves as an iconic reminder of a metropolitan polish that exists outside of trends, one that is making its return to Atlanta's oldest center.